HAS THE BEST COFFEE IN TOWN!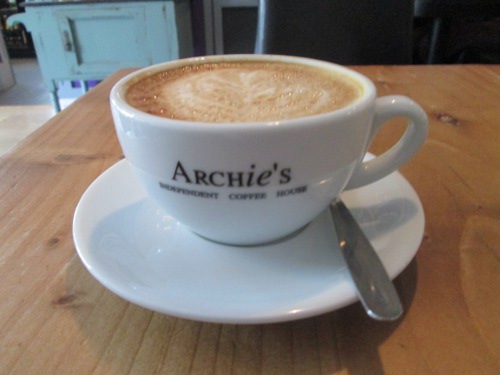 About Us
We serve simply the BEST coffee in town.
Food
Delicious, healthy, affordable and fresh food for you and your family. That's what's on our menu – and we are glad you've stopped by for a little taste.
Take a look at our menu, and come visit us. Bon appétit!
loyalty card
Next time you're in ask for one of our new loyalty cards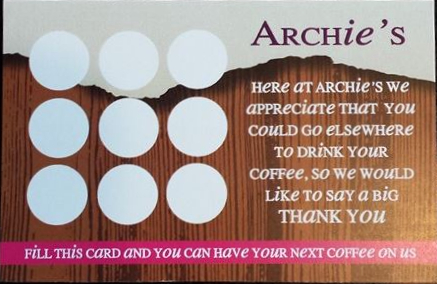 Archie's is a dog friendly establisment
Customer Reviews
"Excellent small coffee shop where the coffee is freshly ground, the cakes are all home made and the food is really good. Can get very busy so you have to wait a bit. But worth it."
"We always visit Archies when we are in Woodhall Spa. Archie's offers delicious snacks, meals and superb coffee in attractive surroundings. On our latest visit, although it was nearly closing time, we received a friendly welcome and the service was excellent - as usual. Very highly recommended and we will be back again on our next visit."
"Lovely place, excellent coffee and you can even take your dog in and they give them a few dog biscuits on their own plate."


Archie's, 12 Station Road, Woodhall Spa, Lincolnshire. LN10 6QL